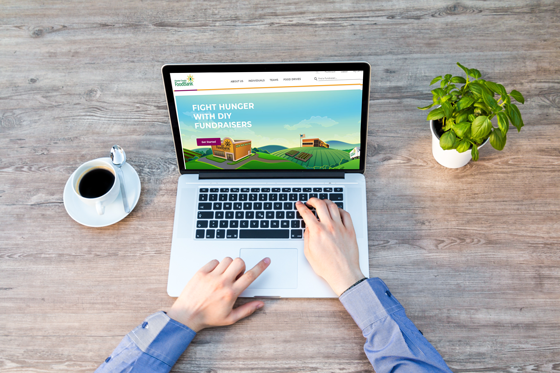 How to Create Your First Fundraiser
Step 1: Create a Fundraising Page
Your fundraising needs are unique, so we've created three different platforms — individual fundraisers, team fundraisers, and virtual food drives. The first step is deciding which is best for your fundraising needs and creating a user account.
Individual Fundraisers: Get set up in minutes and start raising money for the Chester County Food Bank. Great for birthday donations, special celebrations, or just a chance to raise support for your favorite organization, Individual fundraising pages are easy to create and share with your friends and family.  Take a look at the steps for setting up an Individual fundraiser here.
Team Fundraisers: As an Individual fundraiser, you can also create or join a Team. See the power of working together by joining a Team fundraiser and contribute your Individual fundraising donations toward the Team goal. Compete with your Team members or with other Teams to see who can make the most impact ensuring access to real, healthy food here in Chester County. Take a look at the steps for setting up an Team Fundraiser here.
Virtual Food Drive: With Fenly, not only can you set up a fundraiser, you can run a virtual food drive! Help raise more Chester County Food Bank without the extra overhead from traditional food drives. And with the Food Bank's wholesale buying power, each donation to your virtual food drive will help feed even more people. Take a look at the steps for setting up a Virtual Food Drive here.
Step 2: Customize Your Page
We know that each fundraiser and each fundraising campaign is unique. Fenly is designed to let you share your unique story and set your own goal.
After selecting the fundraising campaign type you want, be sure to customize it to maximize donations. Share a bit about why you are fundraising for the Chester County Food Bank and upload a featured image. Then decide how much you want to raise and set a goal!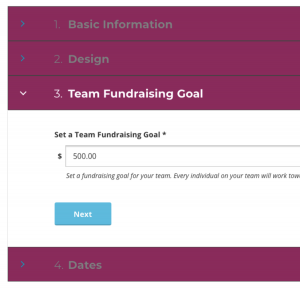 Step 3: Share Your Fundraiser
Now it's time to get some donations! Email your fundraising page to your personal and professional network. Link to your page on your social channels. Send a quick message to friends and family letting them know how to donate.
Donations are easy for your supporters and can be made in just three clicks! And with the built-in Goal Meter, you and your supporters will always be able to see exactly how close you are to achieving your fundraising goal!
Step 4: Change Lives
Every dollar you raise will help the Chester County Food Bank achieve their mission of ensuring access to real, healthy food to our neighbors who are struggling with food insecurity.